Esco Skirt Nut 40125 22mm Wheel Nut
262-40125
$6.31
Product Details
---
Special Notes

Do not mix Skirt Nuts with standard flange nuts.
Use 10 Skirt Nuts per Wheel.

Product Description

Replaces all M22 flange nuts on hub-piloted wheels
Extends 3/16" into hub-piloted disc wheels
Keeps wheels from moving on the hub face. No more clocking.
Saves fuel wasted by wheels that aren't lined up with each other
Exceeds DOT SAEJ1965 for torque tension
Stops wheel/hub vibration caused by the wheel being out of alignment with the hub
The Skirt Nut's flange washer takes over 2,500 lbs. of force to pop off the nut. That's 50 times more than the flange washer on standard nuts!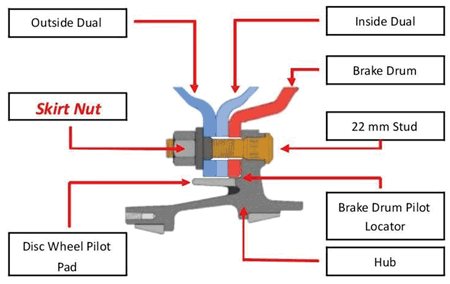 Be the first to rate this item!