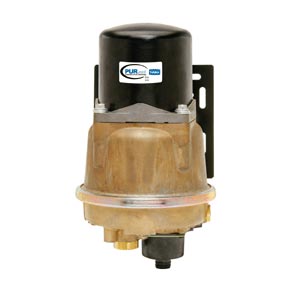 Haldex DA34100 12-Volt PURest Air Dryer, OEM# N4253AA, (Special Order, No Returns)
Special Notes

This air dryer is NOT compatible with Cummins Holset compressors

Product Description

Manufacturer: Haldex
Part Number: DA34100
Condition: New
For use in standard air -brake applications on truck, tractors, and buses
12 volt DC heater
Includes universal mounting bracket for easy retrofit of many brands
Cross References: N4253AA, N4253J, HDX DA34100, 5396-DA34100, ZZDA34100, 767653283159, MIDDA34100, DA34100M1D, DA34100MID
A cross reference listing means that this air dryer is a suitable replacement for the part numbers listed. Some changes in plumbing and/or installation may be required.
Customer Ratings & Reviews
Be the first to rate this item!