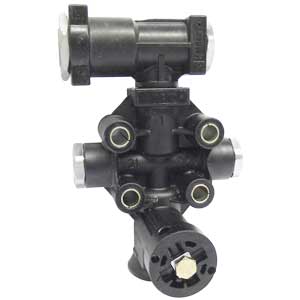 Haldex 90555106 Chassis Height Control Valve with Built-In Dump (Replaces 90554271)
Special Notes

none

Product Description

Manufacturer: Haldex
Part Number: 90555106
Made of durable EGP (Engineering Grade Plastic)
Immediate response height leveling valve
Ports: 1/4" NPT
Includes built-in dump feature
Cross References: 90554271, HDX90555106, 539690555106, ZZ90555106, 767653310084, MID90555106, HDX90554271, ZZ90554271, 767653252988, 32141, 8173264, 32755771
A cross reference listing means that this valve is a suitable replacement for the part numbers listed. Some changes in air line plumbing may be required.
Customer Ratings & Reviews
Be the first to rate this item!