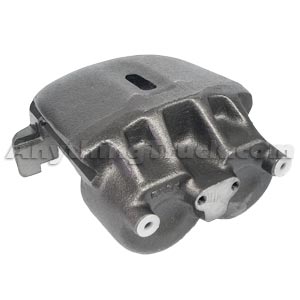 Top Performance 55250 2.88" Twin Piston Caliper for Bendix Disc Brakes (NEW)
Special Notes

none

Product Description

Manufacturer: PTP
Part Number: 55250
Condition: New
Direct replacement for Bendix 55250 caliper
Piston Diameter: 2.88"
Piston Material: Phenolic
Casting Numbers: 4150844, 4152279
Popular hydraulic brake caliper used on Chevy, GMC and IH/Navistar trucks
Used on Left and Right and Front and Rear wheels
See below for brake pads and hardware
Cross References: 55250, 055250, 4150844, 55250R, 60050175, E4238, E-4238, E4238RM, R55250, RC7700, RWC7700, R18902, R18903, 15514583, 15615220, RH55250X, SDC2429001, 2429001, 1658443C91, BX055250, R55250E1, ZJC55250, R42438, S13844, SA782, BW055250, 60050175
A cross reference listing means that this brake caliper may be a suitable replacement for the part numbers listed. Please double check to be sure that the brake caliper matches your application.
---

---

Customer Ratings & Reviews
Be the first to rate this item!