SAF Holland DB-040DQ1 20-Ton Rigid Mount Bolt-On Drawbar
Part Number:370-DB040DQ1
$134.80 USD
Product Details
---
Special Notes

none

Product Description

Manufacturer: SAF Holland
Heat treated cast alloy steel
Uses 5/8" mounting bolts
Drawbar Eye Dimensions: 2.5" with 1.25" x 1.5" diameter section
Tested in accordance with SAE J847 (Type II)
MGTW: 40,000 lbs.
Max Vertical Load: 8,000 lbs.
Replaces discontinued part number DB-1250-15
SAF Holland DB-040DQ1 Tech Sheet (.PDF 212 kb)
Used this Holland DQ040DQ1 drawbar on trailers, full trailers (including doubles) and equipment designed for over-the-road towing within the stated capacities. For off-road applications, reduce the above capacities by 25% and use in conjunction with a swivel type coupling device.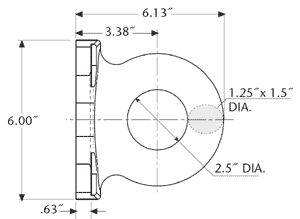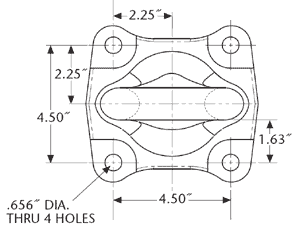 Cross References: DB-040DQ1, DB040DQ1, 370-DB040DQ1, DB-1250-15, DB125015, HLDDB040DQ1, 3389-DB040DQ1, SAFDB040DQ1, HOHDB040DQ1, HLDDB125015, TWDDB125015
A cross reference listing means that this item should be a suitable replacement for the part numbers listed. You should check the description to be sure it will work in your application.
Be the first to rate this item!