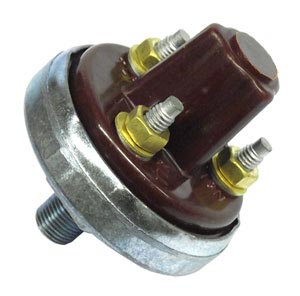 Trailer Emergency Stop Light Switch for Air Brakes, 1/8" NPT
Special Notes

none

Product Description

Manufacturer: PTP
Condition: New
Replaces Haldex BE13255
1/8" NPT
55 psi actuation pressure
Cross References: 13255, 1325550, 13255A, 13256, 320003, 66463B, MP13255A, N30255, PA13255A, TE13255, UM13255, V13255A, 228477
A cross reference listing means that this valve is a suitable replacement for the part numbers listed. Some changes in air line plumbing may be required.
Customer Ratings & Reviews
Be the first to rate this item!