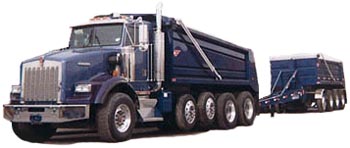 AnythingTruck.com has the truck and trailer parts and accessories to keep your dump trucks, straight trucks, and semi trucks and trailers rolling down the road. We have a full line of parts for servicing everything from air brakes to air ride suspensions and steer axle parts to trailer landing legs.
Just about every part is stocked in our warehouse to keep the time from order receipt to order shipped as short as possible. Ninety-nine percent of all commercial truck parts are shipped on the day they are ordered.
Popular Truck and Trailer Parts Pages: Air Brake Valves, Truck & Trailer Air Bags, LED Lights, and Air Suspension Leveling Valves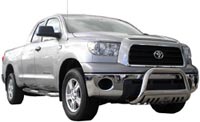 We've brought our expertise and buying power to the public! Now you can find the truck accessories you need at prices you can afford, and we'll ship them to you fast since the popular accessories are stocked in our warehouse. Anything we don't have on hand will be shipped directly to you from the factory, so you don't have to wait for it come back in stock at the warehouse before it is shipped.
Place an order online or over the phone. You'll pay the same price either way, and most truck accessories include free ground shipping.
Popular Truck Accessory Pages: Bug Shields, Husky Liners, Nerf Bars, and Tonneau Covers
AnythingTruck.com
Truck Parts and Accessories Warehouse To The World